Longway 50% Carbon Běžecké Hole (150cm)
Remaining to get a free delivery
170.29 EUR
Description and dimensions
Reviews
Diskuze
Description and dimensions
Cross country ski poles made from 50% carbon
These ski poles are the perfect choice for the broad majority of skiers. They are both for recreational skiing, training and competition.
Beginners to advanced skiers will love these ski poles
The ski poles have a pleasant flexibility due to 50% carbon and 50% fiberglass
You will experience the low weight due to the carbon and fiberglass construction
You get good control over the ski poles due to the grippy handles made of cork
When you are going high speed you will feel extra good power transfer due to the ergonomically straps
Handle straps size follows the length of the ski pole
Up to 140cm pole length = Size S (Small) Strap
145cm - 155cm pole length = Size M (Medium) Strap
From 160cm pole length = Size L (Large) Strap
Reviews
0  Review  "Longway 50% Carbon Běžecké Hole (150cm)"
Diskuze k produktu Longway 50% Carbon Běžecké Hole (150cm)
Máte k produktu dotaz? Zeptejte se nás.
Naposledy navštívené
Longway 50% Carbon Běžecké Hole (150cm)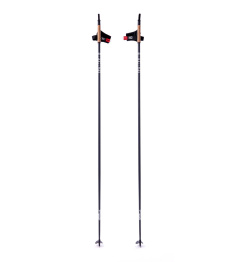 News
Cross country ski poles made from 50% carbon These ski poles are the perfect choice for the broad m
Longway 50% Carbon Běžecké Hole (150cm)
Add a review to
Longway 50% Carbon Běžecké Hole (150cm)