Kitefix 7 Colors FiberFix
Remaining to get a free delivery
169.71 EUR
Description and dimensions
Reviews
Diskuze
Description and dimensions
Patch your kite up with a matching color from this handy package from Kitefix
Kitefix brings out 7 colors for you to pick from to match the color of your kite. This reinforcement fiber should be used with GlueFix. The combination makes the repaired patch up to ten times stronger and therefore a lot less prone to breaking again.
Tech Features:
Merge 2 parts of a tear with FiberFix and GlueFix for a super-strong repair
7 FiberFix patches with various colors included in 48" size
Reviews
0  Review  "Kitefix 7 Colors FiberFix"
Diskuze k produktu Kitefix 7 Colors FiberFix
Máte k produktu dotaz? Zeptejte se nás.
Naposledy navštívené
Kitefix 7 Colors FiberFix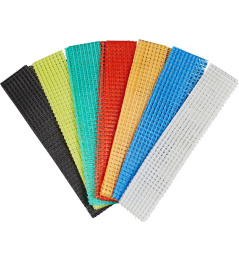 News
Patch your kite up with a matching color from this handy package from Kitefix Kitefix brings out 7
Kitefix 7 Colors FiberFix
Add a review to
Kitefix 7 Colors FiberFix