Bearings
Ložiska slouží k otáčení koleček. Na každé kolečko freestyle koloběžky jsou použita 2 ložiska a spacer (mezikus). 
Ložiska se zpravidla dělí podle ABEC. ABEC nám neudává kvalitu ložisek, ale udává přesnost dokonalé kuličky. Zpravidla je to tak, že čím vyšší je ABEC, tím by měla být výroba ložiska kvalitnější, ale hodně záleží také na použitém materiálu. Prodáváme kvalitní ložiska ABEC 5, 7 a 9. Nezapomínejte, že ložiska jsou tím důvodem, proč se kolečka točí. Když neprovádíte údržbu koloběžky a ložiska necháte zreznout nebo zanést prachem, nebudou vám dobře sloužit ani kolečka. Proto je nezapomínejte promazávat a v žádném případě nejezděte freestyle koloběžkou v mokru, ve sněhu, v hlíně apod., tím životnost ložiska snížíte na minimum.
Nevíte si rady? Mkrněte na náš návod zde: Jak na ložiska
nejprodávanější v kategorii Náhradní díly pro freestyle koloběžky
Titen bearings ABEC 7 8pcs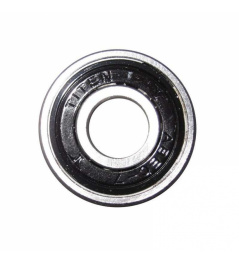 Počet: 8ks. Spacery: Ano.
AOB bearings of ABEC 9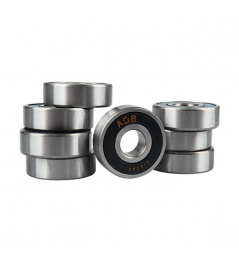 Ethic DTC Bearings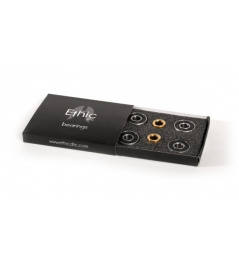 Počet: 4ks. Spacery: Ano.
AOB GDK bearings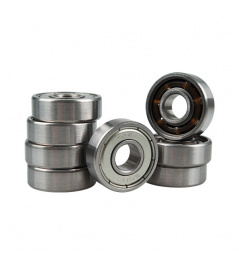 Bestial Wolf bearings ABEC 9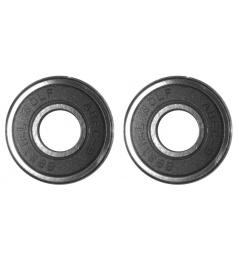 Titen Bearings ABEC 5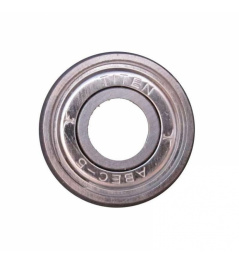 Special offer
Počet: 4ks. Spacery: Ano.
Wicked Powerslide ABEC 7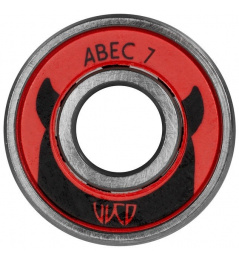 Wicked ABEC 9 Freespin Tube Bearings
Powerslide Twincam ILQ 9 Pro Bearings
Powerslide Wicked Abec 9 Freespin Bearings