Remaining to get a free delivery
167.64 EUR
Description and dimensions
Reviews
Diskuze
Description and dimensions
DOLPHIN - a skating aid for learning to skate in a playful way not only for children, but also for adults. It can be used while sitting or standing. Strong handles on the tail and back ensure a very comfortable and safe grip. Children will have a lot of fun riding with a dolphin, thus creating a positive relationship not only with skating itself, but also with sports in general. This tool comes with removable skates, thanks to which it maintains the desired direction of skating. The ideal weight and shape of the base ensures high stability on the ice.
Reviews
0  Review  "TEMPISH DOLPHIN"
Diskuze k produktu TEMPISH DOLPHIN
Máte k produktu dotaz? Zeptejte se nás.
Naposledy navštívené
TEMPISH DOLPHIN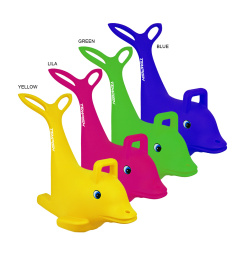 News
DOLPHIN - a skating aid for learning to skate in a playful way not only for children, but also for a
Add a review to
TEMPISH DOLPHIN