Colony Anyway BMX Bike Peg (Black)
Remaining to get a free delivery
170.07 EUR
Description and dimensions
Reviews
Diskuze
Description and dimensions
Colony Anyway is a peg for your freestyle BMX bike. Made of 7005 aluminum, which guarantees a great strength-to-weight ratio, which is especially important for park riders who want the equipment to be as light as possible. In addition, the surface is covered with another layer of slippery plastic, which makes grinding much easier.
It is 10.7 cm long
Compatible with 10mm and 14mm axles
PLEASE NOTE: This is one peg only - if you need two or more pegs, please add them to your cart.
Reviews
0  Review  "Colony Anyway BMX Bike Peg (Black)"
Diskuze k produktu Colony Anyway BMX Bike Peg (Black)
Máte k produktu dotaz? Zeptejte se nás.
Naposledy navštívené
Colony Anyway BMX Bike Peg (Black)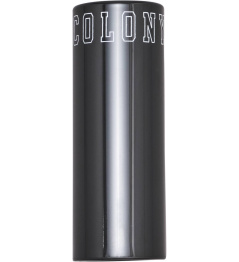 News
Colony Anyway is a peg for your freestyle BMX bike. Made of 7005 aluminum, which guarantees a great
Colony Anyway BMX Bike Peg (Black)
Add a review to
Colony Anyway BMX Bike Peg (Black)