CORE Ochrana Rukavice (XS|Accent Pink)
Remaining to get a free delivery
163.77 EUR
Description and dimensions
Reviews
Diskuze
Description and dimensions
Be the ultimate boss of your gear, whether you ride Scooters or BMX with the Core Protection Gloves
With a pair of slim-fitting Protection Gloves from CORE on your hands, you will be able to ride your gear more precisely and with less sweat. You won't even have to take them off to keep your SoMe game plenty strong.
Tech Features:
Wipe the sweat from your brows with the absorbing microfiber cloth placed over the thumb
Touch screen compatible with both thumb and index finger
These Skin Fit gloves come with ventilation holes and a rubber velcro strap
The upper part is made from a lightweight and highly breathable material
Inside the thumb area, the gloves are reinforced to be able to keep up with hard riding
Reviews
0  Review  "CORE Ochrana Rukavice (XS|Accent Pink)"
Diskuze k produktu CORE Ochrana Rukavice (XS|Accent Pink)
Máte k produktu dotaz? Zeptejte se nás.
Naposledy navštívené
CORE Ochrana Rukavice (XS|Accent Pink)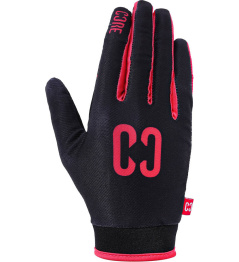 Be the ultimate boss of your gear, whether you ride Scooters or BMX with the Core Protection Gloves
CORE Ochrana Rukavice (XS|Accent Pink)
Add a review to
CORE Ochrana Rukavice (XS|Accent Pink)