Elyts backpack black white
Remaining to get a free delivery
148.92 EUR
When am I going to receive the goods if I order now?
Description and dimensions
Related products
Reviews
Description and dimensions
- Elyts backpack emphasizes the quality of the backpack
- great backpack for travel
- the first backpack made for freestyle scootering
- You can wear a scooter on your backpack thanks to a special attachment
- 3 possible scooter attachment: on the back, unfolded, backpack over the handlebars
- 2 main compartments
- Patented scooter holder
- padded laptop compartment
- 8 pockets with zipper, 2 velcro pockets
- CD and DVD organizer
- fleece lining goggle pocket
- media port
- Mobile or iPod pocket on shoulder strap
- Extensive padding of the back
- Dimensions: "(39 x 51 x 31 cm)
Related products
841 backpack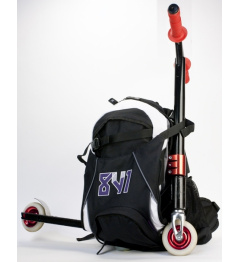 Special offer
Batoh pro freestyle koloběžky.
Elyts Plaid gray backpack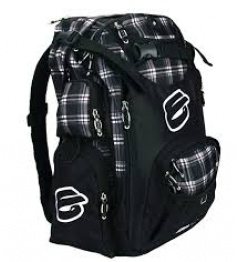 Batoh pro freestyle koloběžky.
Reviews
0  Review  "Elyts backpack black white"
Elyts backpack black white
Add a review to
Elyts backpack black white