Powerslide Vi Jasper Red 110 Trinity in-line skates
Remaining to get a free delivery
146.65 EUR
When am I going to receive the goods if I order now?
Description and dimensions
Related products
Reviews
Description and dimensions
The V. Jasper Red 110 model uses a removable shoe. Thanks to My Fit technology it is possible to heat the shoe and adjust it to fit exactly to your foot. The shoe uses new technology Recall Fit , which after heating keeps its shape and it is possible to repeat this process.
The skates are mounted on the Trinity Elite frame, which is 9.6 (243mm) inches long and is fastened with 3 screws. Trinity mounting system is a new way of mounting, which allows a maximum approach of wheels to the boot, whereby the reduction in weight, increase stability, more damps vibrations caused by driving, better transfers power to the reflection, and provides more control during skating.
The model drives Infinity wheels 110 mm with a hardness of 86a. Powerslide V. Jasper Red 110 in-line skates are equipped with Wicked ABEC 9 bearings, the most precisely manufactured ABEC bearings. They have a solid steel cage and 7 steel balls that are perfectly matched to ensure lightest turning. Japanese oil Kyodo was used in the production of bearings.
The height-adjustable brake system ( HABS ) offers many advantages over a conventional foot brake. The height adjustment function is ideal for finding your preferred personal braking position. The braking surface has a larger contact surface.
Skeleton: Composite reinforced plastic
Shoe MY FIT Recall liner, Dual Fit
Chassis: Powerslide Elite, material Aluminum
Frame length: 9.6 "Trinity mounting pitch
Wheels: Powerslide Infinity Vi Wheels size 110 mm
Wheel hardness 86a
Bearings: Powerslide Wicked ABEC 9
Brake: Powerslide Habs (height adjustable)
| | |
| --- | --- |
| Wheel size | 110 mm |
| Bearings | ABEC 9 |
| Hardness of the wheel | 86 |
| Wheel material | cloak |
| Color | černá |
| Color | červená |
Related products
Shoes USD VII Roman Pro
USD Shoes Franky Pro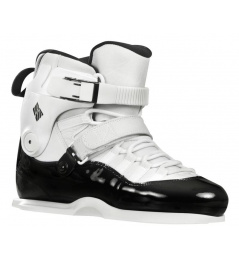 Shoes USD Farmer Sway Pro
News
USD Shoes Sway Montre
USD Carbon Team Shoes
News
The carbon construction of the shoe brings the best and lightest, the weight of one shoe is only 103
Roller Skates USD Sway Team II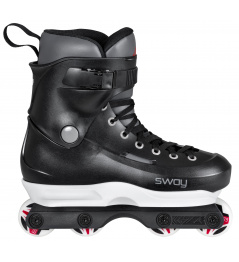 The solid injected shoe has sufficient rigidity and strength for sliding and jumping on the streets
USD Carbon Team Shoes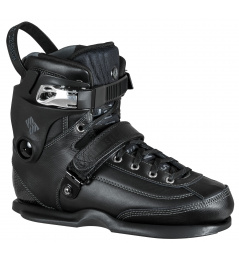 The carbon design of the shoe delivers the best and lightest, with a single shoe weight of only 1035
USD Shoes Carbon Free Team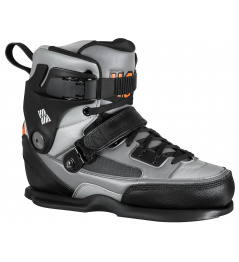 Instead of carbon fibers, fiberglass fibers are used in the shoe design, making the shoe feel softer
Gawds M. Prado Shoes
News
The fiberglass-reinforced plastic shell with integrated lining ensures a comfortable fit and full co
Shoes USD Carbon Free Carlos Bernal
News
USD Shoes Carbon Team White
Shoes USD Carbon Team II Brown
News
Reviews
0  Review  "Powerslide Vi Jasper Red 110 Trinity in-line skates"
Powerslide Vi Jasper Red 110 Trinity in-line skates
Add a review to
Powerslide Vi Jasper Red 110 Trinity in-line skates