Snow Skates Sled Dogs K9.02 Rabid
Remaining to get a free delivery
163.47 EUR
Description and dimensions
Related products
Reviews
Description and dimensions
K9, named after elite international dog units, represent the top of the sport. The best materials, radical styling and innovation based on the feedback of professional riders. If you want to push your boundaries and snowskating, these are the shoes for you ...
Aluminum buckles with micro adjustment and inverted lower buckle will not betray you even when cutting corners at maximum tilt.
40 mm strap for greater control
Retractable loops front and rear for easy insertion of tongue and inner liner
Moldable inner boot with Ultralon® moldable foam fits perfectly around the ankle for extra support and control at high speed
Dampens heel impacts from high heights
Available in Sled Dogs sizes 8-13
The latest embodiment of the series, K9 Rabid is - as the name suggests - for truly angry dogs!
Our harshest breed for the best masters.
The special combination of materials and sharp features is the result of intensive continuous development in cooperation with professional riders
K9 rabid is available in sizes 8 - 13 / 7.5 - 12.5 Unisex / 40.5 - 47 EURO / 260 mm - 310 mm.
Related products
Leggings Sled Dogs Doggie Walkers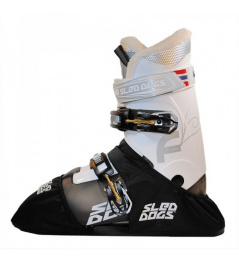 Snow Skates Sled Dogs Hygen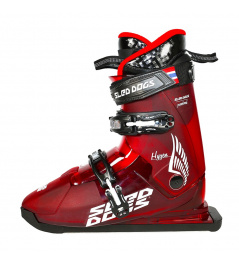 Snow Skates Sled Dogs Halden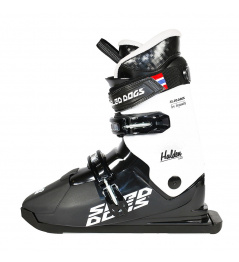 Reviews
0  Review  "Snow Skates Sled Dogs K9.02 Rabid"
Snow Skates Sled Dogs K9.02 Rabid
Add a review to
Snow Skates Sled Dogs K9.02 Rabid