Tomáš Lorenc: Show na freestyle koloběžce
08.02.2019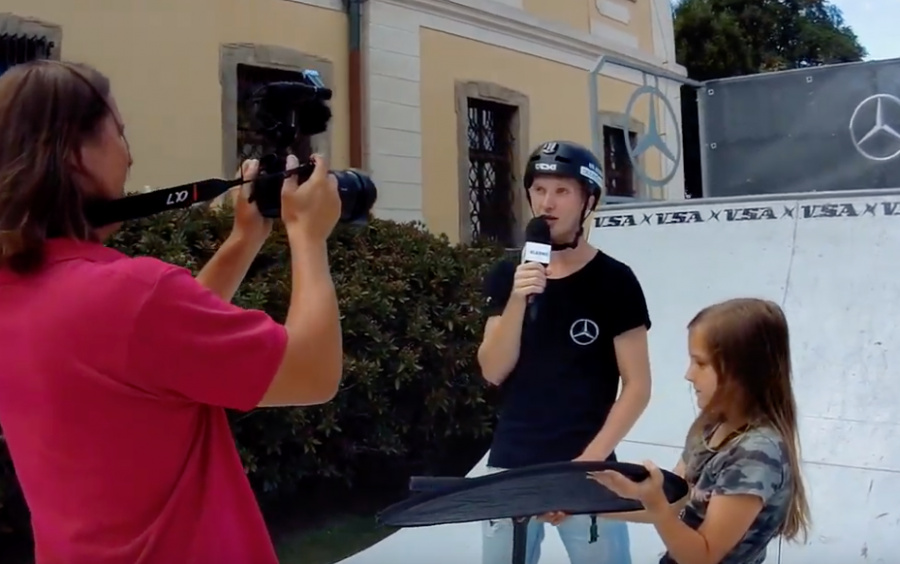 Zdárek scooter boyzz, tady Lorenzo,
zase se ozývám po delší době, ale byl jsem jak víte na operaci s loktem dlouho v háji, ale o to v tomhle článku nejde, ( popřípadě jestli vás zajímá co se mi stalo, můžu o tom také napsat ).
Máme tu jedno video jak vypadá průběh exhibice od VsaXtreme ( letní extrémní sporty ) v mém podání, mnozí se mě ptali jestli natočím nějaké video nebo ať točím hodně istastorie, že je to zajímá, tak to tu máme, natočil jsem průběh exhibice která byla klidnější a byl čas na natáčení, což se mimochodem u Vsa moc nestává že je klidná, většinou máme plno práce s nacvičováním na společné jízdy ( přeskakovačky atd. ).
Byla to oslava města k výročí někde za Prahou, kde byl představen tuning aut, extreme show v našem podání Vsa, ochutnávky exotických jídel, vín a nějaké představovačky na pódiu, ale to nás přeci nezajímá, v tomhle videu jsou tuning káry a exhibic.
Popřípadě pište kdyby jste chtěli mluvená videa z cest na závody nebo exhibic.
Enjoy video!
Diskuse k článku
V diskusi nejsou žádné uživatelské příspěvky.