Unboxing RKV Viral 16" freestyle koloběžka
26.10.2018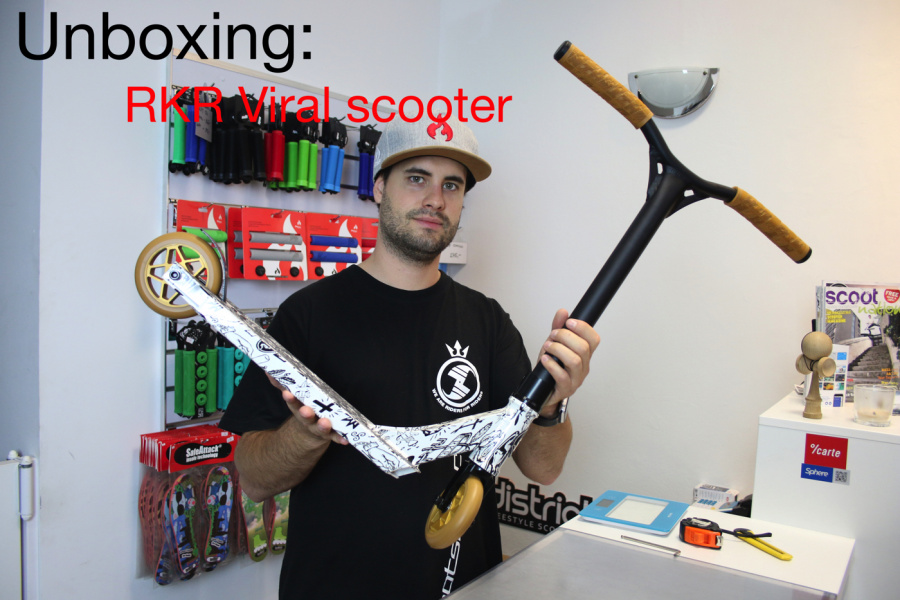 Čéést scooter boyzz. Máme tady další Unboxing video. Dnes se koukneme na RKR Viral koloběžky a to v 16 palcové velikost. RKR Viral koloběžky jsou od známeho výroce RockerBMX, který dělá předvším micro BMX kola nebo jak to nazvat. 
Dnes se koukneme na model 16 palcový. Tato koloběžka je především pro děti od 5-8 let. Pro doopravdy malinké jezdce. Díky tomu jezdci půjdou lépe triky, lépe sjiždět překážky atd. Určitě doporučujeme.
Za mně koloběžka splnila mé očekávání. Je vyrobená ze skvělých, pevných materiálu a hlavně vypadá božsky! Určo doporučuji jezdcům kdo si rádi připlatí za kvalitu. :)
Specifikace koloběžky:
ke koloběžce je nářadíčko zdarma
hliníková řídítka 430x483 mm
řidítka mají upsweep i backsweep 
dvojitá objímka
plastové koncovky
IHC comr. systém
110mm kolečka s hliníkovým středem 
paprskové středy koleček
profil gumy kolečka zakulacený
ložiska ABEC9
jednodílná, bezzávitová, hliníková vidlice
hliníková deska 406x107mm
deska pro integrované headsety
integrovaný headset
 No a pojďme se podívat na Unboxing video této koloběžky. Kde Vám ukážu tuto koloběžku:
Diskuse k článku
V diskusi nejsou žádné uživatelské příspěvky.